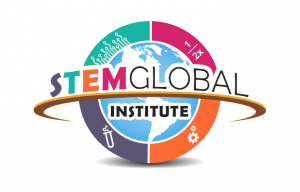 Stem Global Institute, Inc. is a curriculum and training development company that uses cutting edge proven Micro-Spiral techniques developed to transfer concept knowledge and skills from the teacher to the student effectively providing maximum retention as well as easy retrieval of knowledge that can be utilized by all STEM disciplines.
Our Vision: Seeks to create opportunity, empower and harness under developed human talent to build a better world.
Our Mission: Aims to improve the practice of STEM education significantly, thereby creating world citizens able to address powerfully the challenges facing humankind to make a better tomorrow.
Our Current Projects:
Developing our website
Fundraising
Developing a Summer Camp
Developing Matters Teacher Education Seminar (in classroom and online)